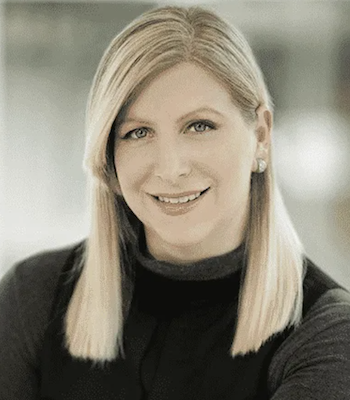 Alicia Firth
Registered Psychologist
Alicia Firth Psychology
BTh, GDipPsych, BPsych (Hons), MPPsych, MAAPI, IAAN.
Issues I Can Help You With
My name is Alicia Firth. I am a Registered Psychologist offering a range of online therapy services, including assessment and diagnosis and evidence-based psychological therapies with adults.
Prior to establishing Alicia Firth Psychology, I worked in both clinical and senior leadership roles in the non-profit and educational sectors. In my roles, I was Director of a government-accredited program teaching theological/counselling students, engaged in counselling services for tertiary students, and provided individual and group work. I have also delivered psychological well-being and performance/stress management coaching to professionals and business owners. Additionally, I have post-graduate training in Trauma-Focused CBT and have worked with clients experiencing PTSD and complex trauma. I have a special interest in stress and trauma and am currently completing doctoral-level studies to continue to develop my expertise in this area.
My therapeutic approach stems from a range of theoretical perspectives and evidence-based treatment approaches, including CBT Therapy, Trauma-Focused CBT, and Schema Therapy, among others. In addition, my experience working with people across the lifespan and from various socio-economic backgrounds and cultures has enhanced my skills in adapting therapy to reflect my client's individual needs, perspectives, and desired outcomes.
My areas of interest include adult assessment for ADHD, PTSD, depression, anxiety, complex trauma, grief and loss, self-identity and self-esteem issues, adjustment difficulties, work-life balance, workplace stress and professional performance issues- working with business owners and other professionals, clarifying values and life goals, problem-solving, communication skills and assertiveness training, and couples therapy among other presenting issues.
My emphasis is on working with clients in a collaborative way that can be described as 'fluid within structure' with the aim of helping clients to self-manage their symptoms, improve their quality of life and, most importantly, reach their individual goals. I am committed to improving my performance through client feedback, monitoring outcomes, and ongoing education, all of which are essential aspects of facilitating beneficial change.
Memberships, Registrations and Accreditations
Evidence-Based Therapeutic Approach
Please send me an online booking request for my session fees. Depending on your eligibility, Medicare or Private Health rebates may be available.
Eligible clients with a valid referral or Mental Health Treatment Plan (MHTP) issued by a GP or psychiatrist can claim Medicare rebates for up to 10 individual psychological sessions per calendar year. The current Registered Psychologist Medicare rebate is $93.95 per 50+ minute session. More about Medicare rebates >
Private health rebates depend on your private health policy and 'extras' cover. Please get in touch with your private health insurance to find out if you are eligible and the exact rebate amounts. More about Private Health Insurance rebates >